About Brook Law
We are a Hamilton based Law Firm located at the Northern End of the Central Business District where easy parking is available.
We have over 40 years experience in providing quality advice and service for our clients.
Serving Clients throughout North Island
Our firm has a client base spread throughout the Auckland, Waikato, Bay of Plenty Regions, and beyond. Our clients come from various nationalities, cultures and countries.
We have friendly, competent and willing Solicitors and support staff who act professionally and are able to provide you with excellent service.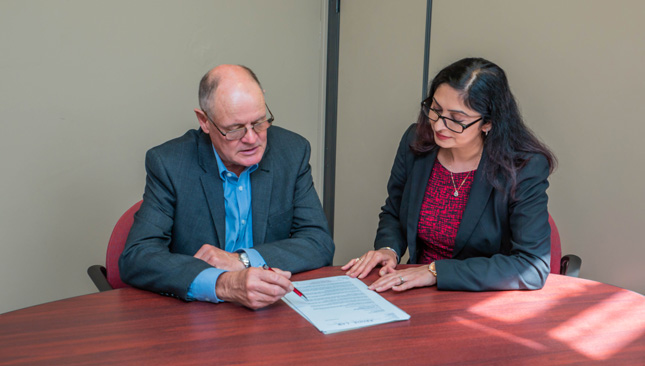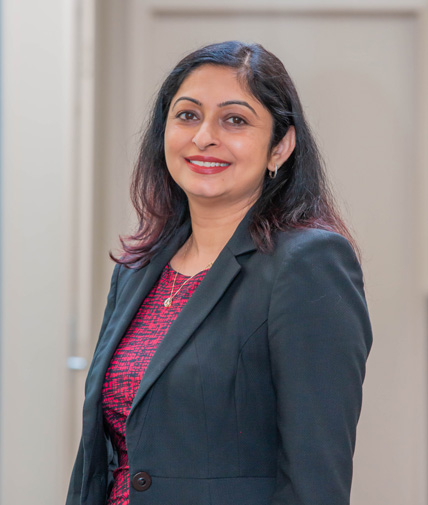 Maninder Sidhu – M.A, LLB
Director
Read more
---
Email: maninder@brooklaw.co.nz
Phone: 0226002950, 078383385 ext 2
---
Maninder specialises in Family and Immigration matters. She also provides legal advice to the clients on residential and commercial conveyancing, Wills and Trusts and other general legal matters. Maninder is a listed legal aid provider and can assist the family law clients who are eligible to be granted legal aid.
Maninder is actively involved in the Indian community. She has been a member of New Zealand Sikh Society and has provided legal advice on voluntary basis at the legal clinics run by Hamilton District Community Law Centre, Citizens Advice Bureau and other non-profit organisations.
Maninder has multi-language speaking skills. She can provide legal advice to her clients in Hindi, Punjabi and English.
Jeremy Brook – LLB
Consultant
Read more
---
Email: jeremy@brooklaw.co.nz
Phone: 07 8383385 ext 1
---
Jeremy Brook is the founder of Brook Law having commenced practice in 1976 he has worked in a Local Authority and General Practice specialising in Commercial Law, Conveyancing, Estates, Trusts and Wills.
Jeremy has been actively involved in the community being on Boards of Trustees and Charities and is a Senior member of the Waikato Sunrise Rotary Club.
James Mervyn Berkett – LLB
Consultant
Read more
---
Email: jim@brooklaw.co.nz
Phone: 07 8383385
---
James ("Jim") has been our consultant for a number of years initially informally, while co-located as J.B.Law within our premises.
Now recently retired as Family Law practitioner Jim continues to work as a mediator specializing in family disputes.
With a varied and diverse background Jim has had lengthy experience in Probation/Community Corrections, Restorative Justice and has post graduate qualifications in social work prior to changing to practice law for the past two decades.
Jim's life and rich experience is invaluable to our practice.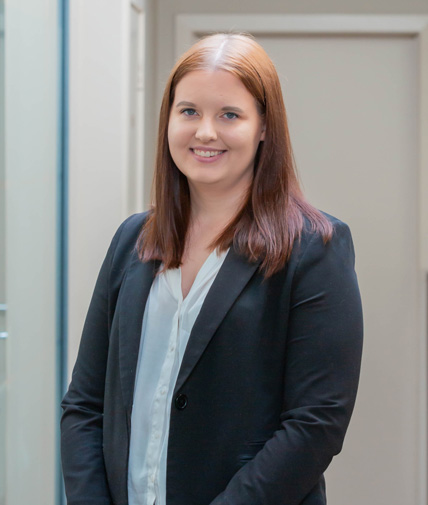 Monika Jarkiewicz – LLB
Solicitor
Read more
---
Email: monika@brooklaw.co.nz
Phone: 07 8383385 ext 3, 0212404747
---
Having graduated from Waikato University which a Bachelor of Laws (minoring in Political Science) in 2020, Monika joined Brook Law as a Law Clerk in March 2021. Monika was admitted to the High Court in July 2021 and now works for us as a staff solicitor.
Monika specialises in Family law, with a focus on matters under the Care of Children Act 2004 and the Family Violence Act 2018. She is very passionate about these areas and hopes to become a Lawyer for Child one day.
Monika is currently on the Waikato New Lawyers Committee and during her studies, Monika represented Waikato University both nationally and internationally in negotiation competitions. Monika also held the role of President of the Waikato University Law Students' Association during her final year.
Mary Stewart
Registered Legal Executive
Read more
---
Email: mary@brooklaw.co.nz
Phone: 07 8383385 ext 0
---
After returning from overseas in 2000, Mary started working in the legal industry as a receptionist for a large Auckland firm. During her time there, she undertook further studies to become a qualified legal secretary. After moving to a couple of smaller firms within Auckland, she covered conveyancing, estates, general practice and litigation work.
After spending several years working in family law as a Secretary/PA (during which she completed her New Zealand Law Society Legal Executive Diploma in 2011) she began working for Brook Law in April 2015. Since starting at Brook Law, Mary has taken on the role of conveyancing professional; trust account administrator; typist; receptionist and client liaison.
Mary relocated from Auckland to Hamilton in 2010 and outside of the office she enjoys spending time with her family and friends.
Amanda Rossbotham
Registered Legal Executive
Read more
---
Email: office@brooklaw.co.nz
Phone: 07 8383385 ext 0
---
Amanda is a qualified Legal Executive who has worked in the legal industry for over 30 years in various roles. Amanda is registered with the New Zealand Institute of Legal Executives.
Amanda specialises in residential conveyancing, refinancing, wills, powers of attorney and estates and can also assist first home buyers with KiwiSaver withdrawals and HomeStart grants. Outside of work Amanda spending time with her family, friends and her dog.
We are here to help
We are listed Legal Aid providers and are able to represent the clients (in family matters including relationship property) who have insufficient means of pay their legal costs and are eligible for the grant of Legal Aid. We suggest to our clients pragmatic solutions to their family issues.